Crafting Unforgettable Experiences for You and your Communities.
Are you a community manager or event organiser burning all of your time to manage your community and events. Fed up of paying hefty fees to platforms to just keep it running?
Create my Group for Free
Lifetime Deal
only valid until dec 2023
$1296

only $99

Never Pay Again - Manage a Community, Host unlimited events, Share Resources, Send Emails and Connect with your Members.
This is how your group will look like!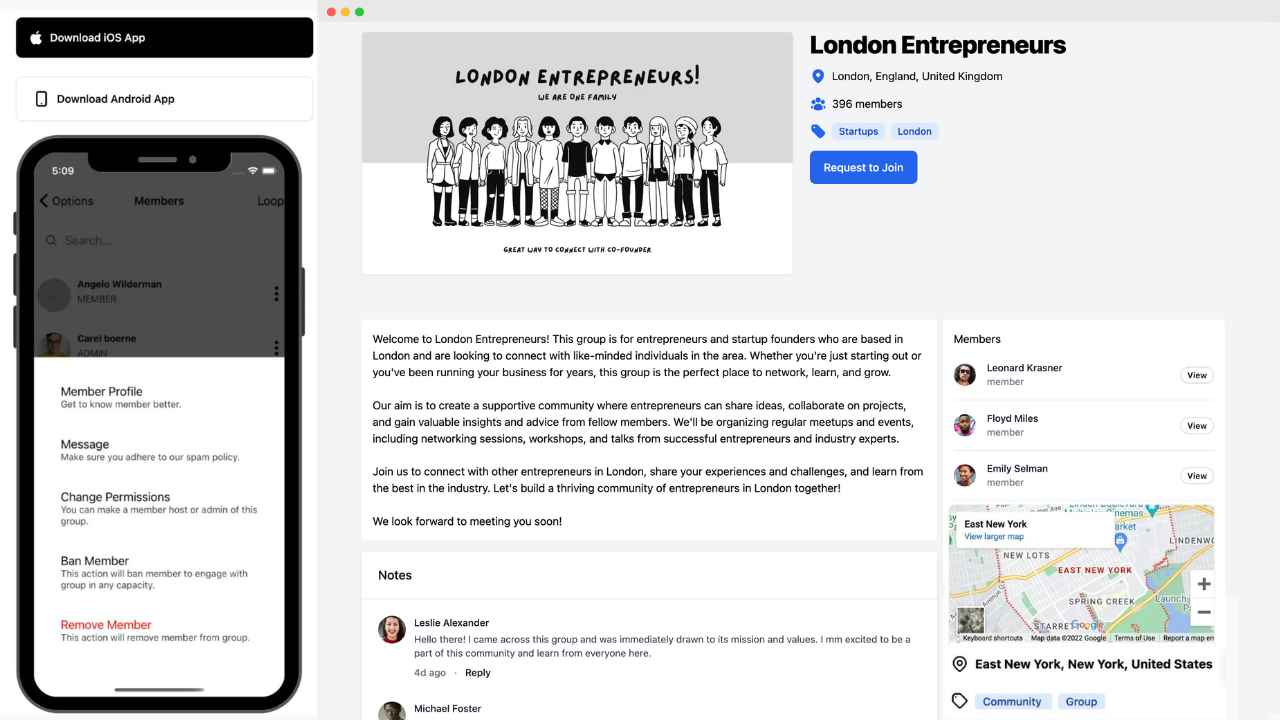 How it works?
Everything you need to Start, Manage and Grow Your Community.
You can start your community with few clicks. And it doesn't cost an eye either.
Create Your Group
Easily create your group on Odd Circles. Just provide your group name, choose a location and you are all set.
Invite Members
Share your new groups url on whatsapp, facebook, twitter or even via email. We will promote your group in your city.
Manage Members
If you spot someone breaking your group rules. You can always ban them or issue a warning.
Host Events
You can create or copy events easily with few clicks. Host events with our all in one even hosting solution.
Sell Event Tickets
Sell event tickets without paying any commision. We will only charge a fee to buyers.
Charge Subscriptions Fee
Once your community is grown. You can start charging for a subscription fee to become a member of your group.
Download on App Store
Community: where every day is an event, and every event is an opportunity to foster stronger connections.
Supercharge Your Group's Growth: Get Weekly Growth Tips in Your Inbox!
We will never share your information to anyone, it is safe with us!
A better way to generate money
What if we tell you that you can generate money with your current community. See some examples below:
Always in the business
What if we tell you that you can always be in business with the help of your community. Have you noticed how everything seems a little impersonal nowadays? Hence leaders like you are needed to get people together and inspire others.
Mobile notifications

Notify users directly on mobile to renew their membership with your group. Best way to keep your community active and engaged.

Reminder emails

Reminder emails for upcoming events and activities.
Frequently asked questions
‌




‌




‌




‌




‌




‌




‌




‌




‌




‌




‌




‌




‌




‌




‌